C.B.S.E Affiliation No.
430402

Click Here
For Addmission
Welcome To Mount Litera Zee School Porbandar
Broaden the vision... Deepen the roots...
Creating Academic Excellence
Stress free and joyful education
Mount Litera Zee School, Porbandar
"Education is the most powerful weapon which you can use to change the world"
Mount Litera Zee School is an Endeavour by the Essel Group led by Dr. Subhash Chandra to prepare leaders of the 21st century through its education arm, Zee Learn Limited.
Read more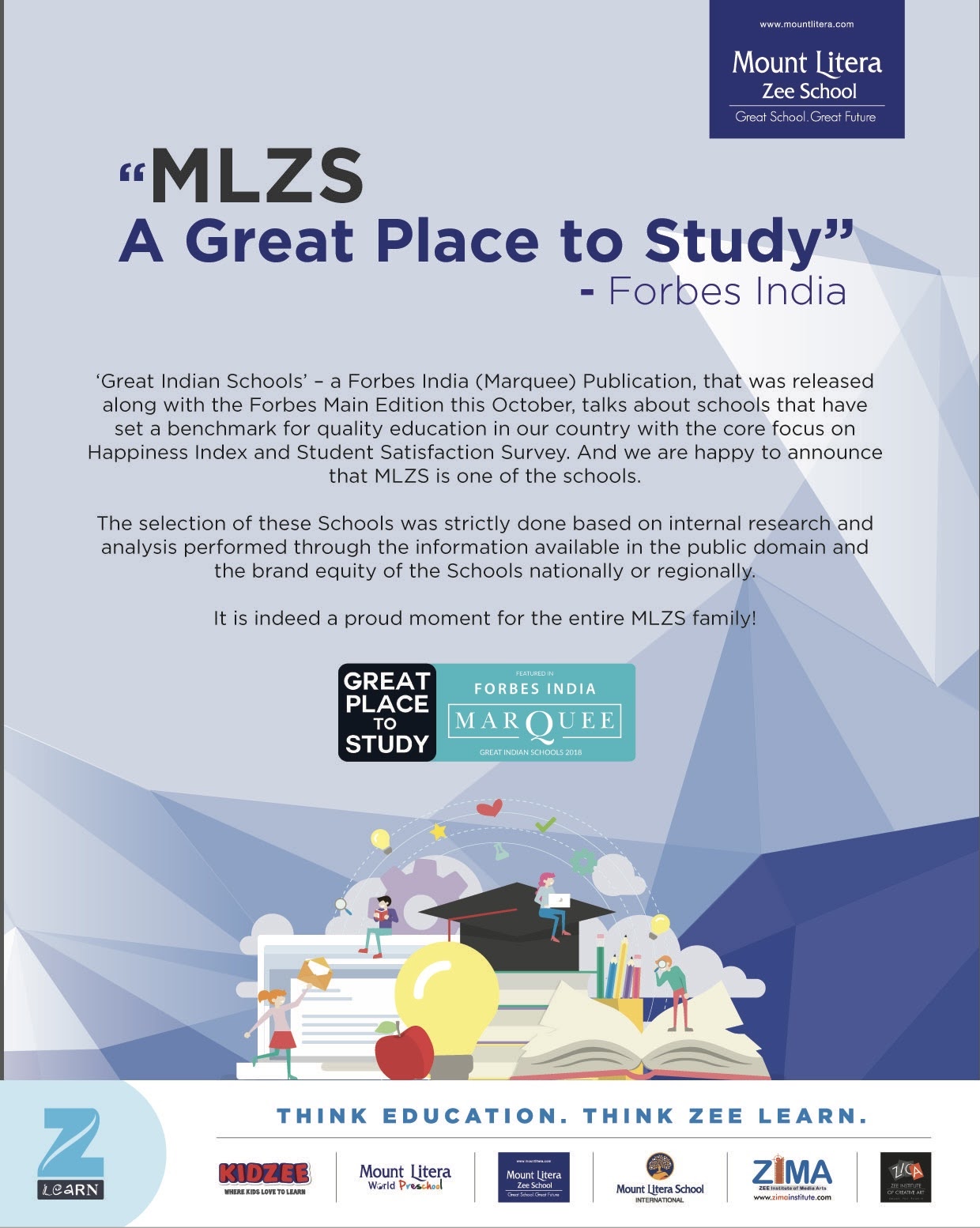 Awesome Results Of Our Students
We believe that every child is born unique. Each child has a unique brain network that shapes how she absorbs and responds to stimuli. One way of teaching does not work for every child. We need to teach the way they learn, not force them to learn the way we teach. We help children make meaning of life and develop the muscle to lead life effectively.
To Top